HSE Jobs and Career Opportunities
Find a career that you love in the Health, safety and environment sector. Your next role could be with one of these leading companies on our job board. Apply today.
Employers: Post a job​ for free​ – Your next hire is here
Health and Safety and Wellbeing Officer
Last Updated:
13th March 2020
We are looking for an experienced Health and Safety professional. The primary focus of this role is to enable senior leaders in PINS to create a culture (supported by systems) where H&S and wellbeing are high up on the agenda of corporate activities and where all risks of physical and mental harm are appropriately managed.
You will provide expert technical support and advice to senior leaders and be proactive in driving forward plans and initiatives, whilst ensuring we have the right governance, and processes in place. Our aim is to promote a positive health, safety and wellbeing culture, ensuring that our employees well-being is at the heart of everything we do.
(more…)
Quality Environmental Health and Safety Manager
Last Updated:
13th March 2020
Reports To: Managing Director
Overview of the position:
The Imperial-Group offers tailored Logistics Concepts for the automobile, supplier and consumer goods industry. We support from planning to implementation of reliable process chains by understanding all of the needs and requirements and make individual solutions possible. Imperial Logistics International UK is a part of the worldwide acting Logistics Company IMPERIAL Holding Ltd. with about 51.000 employees.
(more…)
International General Certificate Examiners
Last Updated:
11th March 2020
The new IG2 assessment will be marked onscreen by NEBOSH Examiners giving us the opportunity to recruit Examiners based in the UK and overseas and allow the functionality of marking in the assessment language. To help us achieve this we are looking for people who are fluent in one or more of the below languages to become Examiners:
Arabic
Turkish
Chinese (Mandarin)
Portuguese (European)
Russian
French
Spanish (European)
If you, a colleague or a professional acquaintance would like to apply, please email a completed
Examiner CV
to
[email protected]
specifying the language(s) you are fluent in. Becoming a NEBOSH Examiner can contribute towards your CPD and you'll also gain valuable knowledge about NEBOSH assessments. Click to read more
Graduate Account Executive – Sales
Last Updated:
11th March 2020
Do you want to make a difference to the growth trajectory of a small firm which is growing at more than 25% a year? Do you like the idea of joining a growing five-person sales team and working collaboratively with a digital marketing team and technology analysts to sell research subscriptions, consulting projects and event sponsorship? If so, the Graduate Account Executive role at Verdantix is a perfect fit. Successful candidates will benefit from structured training over a period of 24-months and career development opportunities across both business development and client account management which will equip high performers to progress in a more senior sales role at Verdantix.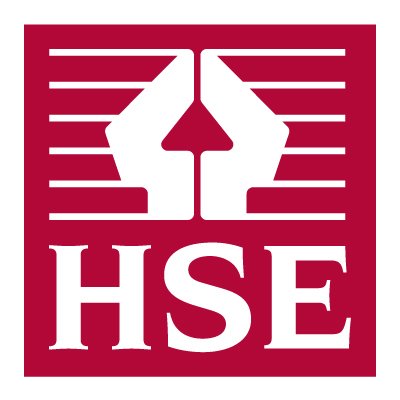 Sample Reception Officer (SD Band 6/AO)
Location:
Buxton, Derbyshire
Last Updated:
11th March 2020
We are looking for a new team member to join a busy sample reception laboratory and office within the Health Capability Group at the Health & Safety Executives (HSE) Science Division. Within the Sample Reception Laboratory, you will be responsible for booking in daily sample deliveries for analysis. The role will involve handling pathological specimens (for example blood and urine) and potentially hazardous materials in a controlled environment. Our Health Capability Group has a wide range of technical and diverse disciplines requiring flexible and collaborative working; on occasion, you will be expected to assist colleagues in their programmes of work.