Are you looking for your next health and safety job within London? The HSE Network has compiled a platform that offers you access to some of the latest health and safety job roles within the UK capital.
Our London-based health and safety jobs give you the opportunity to live and work in one of the most sought after cities in the world whilst making a big difference to the health and safety of a prominent workforce.
Feel free to browse our list of health and safety jobs below, and you could be working in your dream London job in no time.
Dr. Martens is an iconic brand with over 60 years of heritage. Our products have become cultural icons, instantly recognisable and with timeless appeal.
 (Drapers, Best Place to Work 2019) 
We're always on the lookout for people who share our ambition — passionate, driven people with fire in their hearts. Do you have what it takes?
(more…)
Health and Safety Job Description:
The In-House Services and Estates (IHSE) team are custodians of the parliamentary estate. Operating through the lens of customer delivery, the team's purpose is to ensure; welcoming, safe, inclusive facilities and services which minimize environment impacts and celebrate the cultural heritage of Parliament.
(more…)
wan Housing Group are an award-winning housing provider operating in East London and Essex, locally managing over 11,500 homes, including social rent, shared ownership, NHS accommodation and supported schemes. Swan have always been a regenerating landlord and currently have a secured development pipeline of over 8,000 homes to be delivered using both traditional and offsite construction by our in-house developer, Swan Commercial Services. Swan are a registered provider of social housing, transforming communities in which they operate in by investing these communities and residents.
(more…)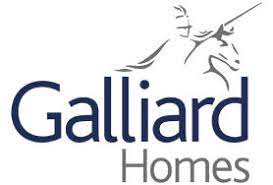 Founded in 1992 and with over 700 staff, Galliard is a property development, hospitality and management group overseeing mixed-use, residential, hotel and commercial projects across London and southern England with a £1.1 billion portfolio of over 5,900 homes, hotels, retail premises and commercial properties. The Health & Safety Advisor will visit construction sites and developments, and integrate with the site teams to provide support and advice to all departments across the group. You will work closely with the site teams to ensure that they are all compliant with current health, safety legislation through the implementation of the Galliard procedures.
(more…)
Join us as a Health & Safety Officer • This is an opportunity to build on your existing experience of Health & Safety, in a supportive and collaborative environment • You'll be delivering Health & Safety services and administrative support to our clients • This could be a major stepping stone for your future career, as we'll support your progression with training and qualifications
(more…)
Description Building the present, creating the future Project Health and Safety Advisor required to work on major Tunnels Refurbishment project at Heathrow Airport / West London. We expect requirements at Heathrow to extend to circa 2023, after which there will be opportunities in wider region.
(more…)
Reporting into Senior Health & Safety Advisor, the Health & Safety Advisor will assist IMG in the compliance of Health & Safety statutory requirements, industry best practice and group policy and procedures.
(more…)
Health & Safety Compliance Advisor position at Rendall & Rittner (Home Based - London Portfolio) Working Hours – 09:00 – 17:30 Monday - Friday Salary - £ 40,000- £45,000 per annum (Depending on experience)
(more…)
Health and Safety Manager (Construction) £70,000 - £90,000 + Pension + Bonus Southern England - Home Working As ENG Bauen continue to support landmark infrastructure projects across the EMEA, we have a requirement for a French Speaking Health & Safety Manager to support their lucrative project portfolio in Africa.
(more…)