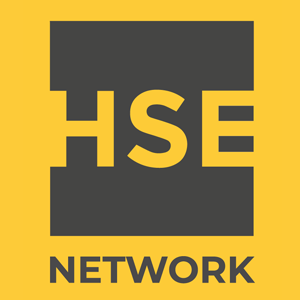 The HSE Network exists to help drive a long term reduction in the number of workplace incidents and fatalities. We believe improvements in HSE will happen quicker if we all collaborate with each other and share best practice and real-world experiences.
The HSE Network will be creating and delivering:
Thought leadership content
Video interviews with industry leaders
Research and case studies
Industry surveys
Forums and Q&A sessions
News and Insights
The HSE Network is the platform to support you and your current projects. Because standards, legislation, procedures and technology progress quickly across countries all over the globe the HSE Network keeps you in touch 24/7 with all things HSE so we can unite to break through the HSE plateau.
To support HSE individuals in their roles whether that is to access knowledge, seek guidance or simply by keeping up to date with the latest in HSE developments.
HSE Network is committed to supporting best practise and aid in global HSE improvement.
The HSE Network has been set up and created by Paul Clark, the organiser of the HSE Global Series, with a clear objective in mind.
For many years the event series has been in high demand along with a growing desire to be able to network with likeminded HSE individuals around the globe to share knowledge and support in global HSE improvement.
Become a HSE Network Member
Become a HSE Network Member
Join and be part of a growing network of more than 3,000 HSE Professionals and experts in the field of Health and Safety who are helping to improve best practise and knowledge around the world.
For unlimited access
Unlimited access to all HSE videos, insights and articles
Your questions answered - By the HSE experts
Access to the latest HSE job vacancies around the world (coming soon)
Exclusive access to downloadable HSE resources in just one click (coming soon)
Exclusive access to over 20+ HSE training courses (coming soon)
Invitation to HSE events and networking groups
Access our recommended HSE service providers
"The HSE Global Series events so energising"
I can honestly say that I think you are driving a new conversation in the HSE that should be celebrated for its pioneering approach. Your challenging the established ways of traditional safety and you should be proud of what you're doing. I find these events so energising. Leading safety in traditional engineering organisations can massively test your resilience, so the opportunity to network with colleagues (who don't think your insane when banging on about Safety Differently) is essential to my mental wellbeing! I also have to pay particular kudos to you for enabling access to Nebosh and the content of the future diploma format. For me that will lay the foundation to ensure future safety leaders aren't indoctrinated into the traditional narrative of accident triangles. Please keep doing what you're doing…it makes a difference!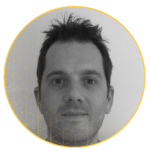 Richard Brookes
Head of Safety & Assurance - Babcock International Group